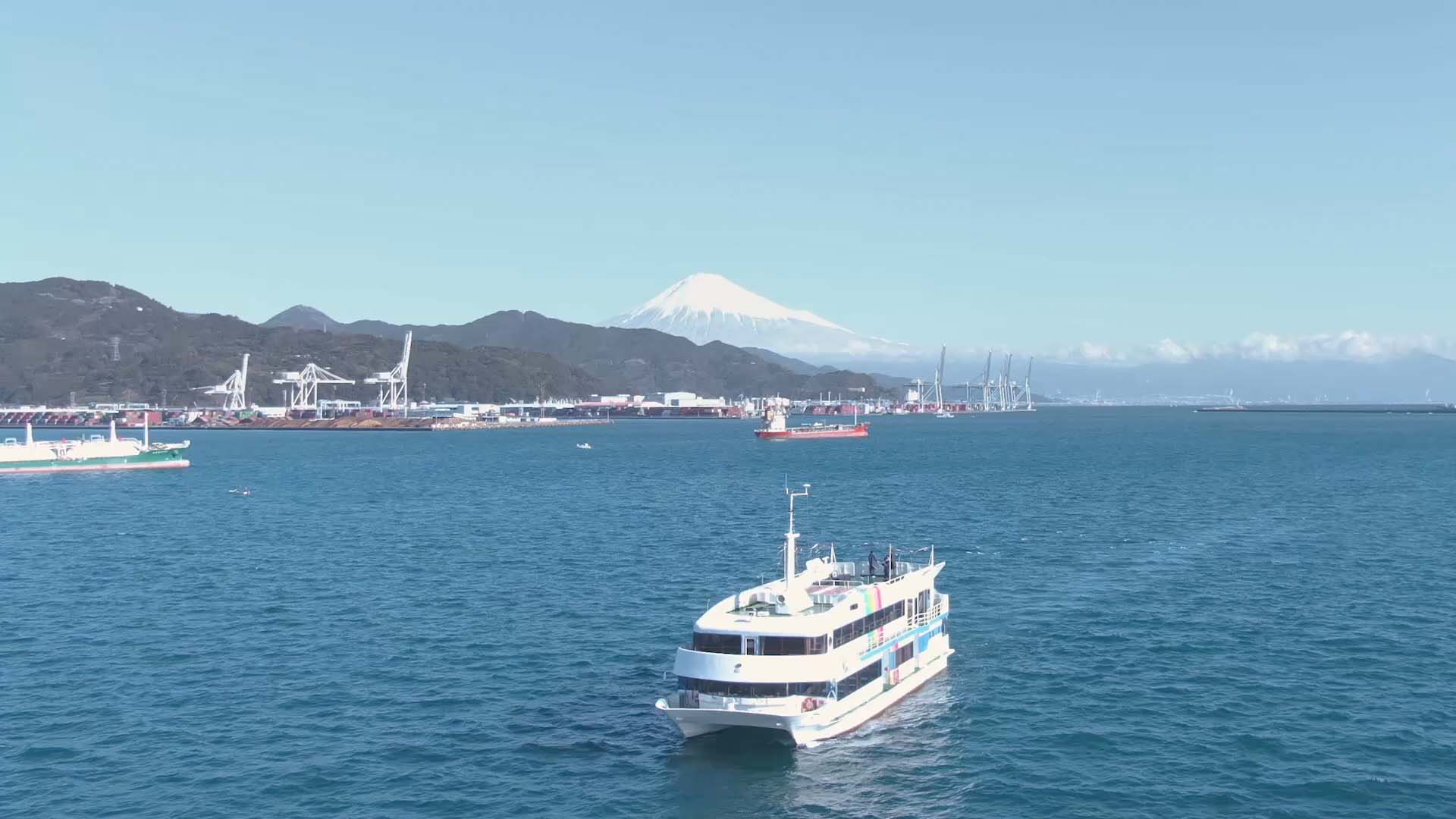 Scenery like nowhere else:
Route with a view of Mt. Fuji behind Miho-no-Matsubara
Mt. Fuji & Shimizu
Port Cruise
This sightseeing ship takes passengers on a leisurely cruise around Shimizu Port, one of the three most beautiful ports in Japan. We offer two courses: a circuit course, and a mini-sightseeing course that allows passengers to get on and off at the Miho Platform.
This sightseeing ship with a view of Mt. Fuji behind Miho-no-Matsubara, just like a scene from an ukiyo-e woodblock print, is truly unique to Shimizu Port.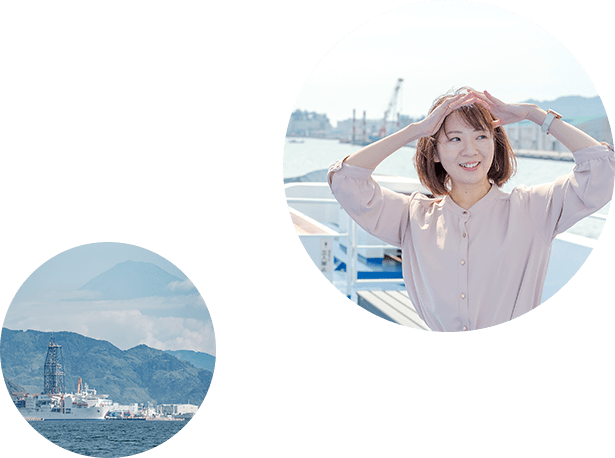 A nostalgic and romantic route connecting Shimizu Port and the Miho Peninsula
Shimizu Port Water Bus
This cute, compact boat has its decks very close to the water, operating as the Water Bus that connects several platforms in Shimizu Port.
For passengers who come to enjoy sightseeing and leisure,
we recommend our route that follows JR Shimizu Station, Shimizu Port, and the naturally blessed Miho Peninsula, including Miho-no-Matsubara, a constituent asset of the Mt. Fuji world cultural heritage site.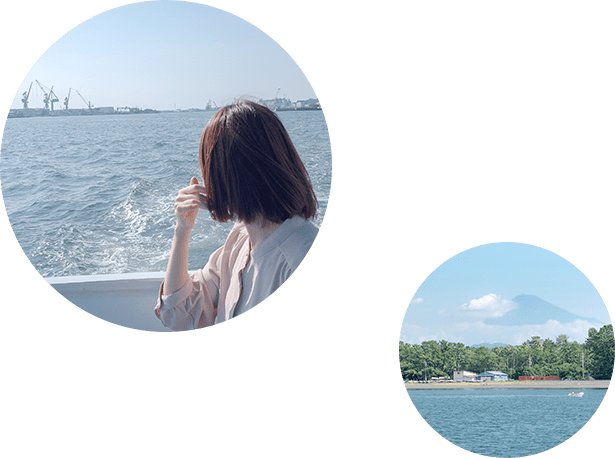 Inquiries
Mt. Fuji & Shimizu Port Cruise

Hours 9:00 - 17:00

Shimizu Port Water Bus

Hours 9:00 - 17:00