A nostalgic and romantic route connecting Shimizu Port and the Miho Peninsula
Shimizu Port Water Bus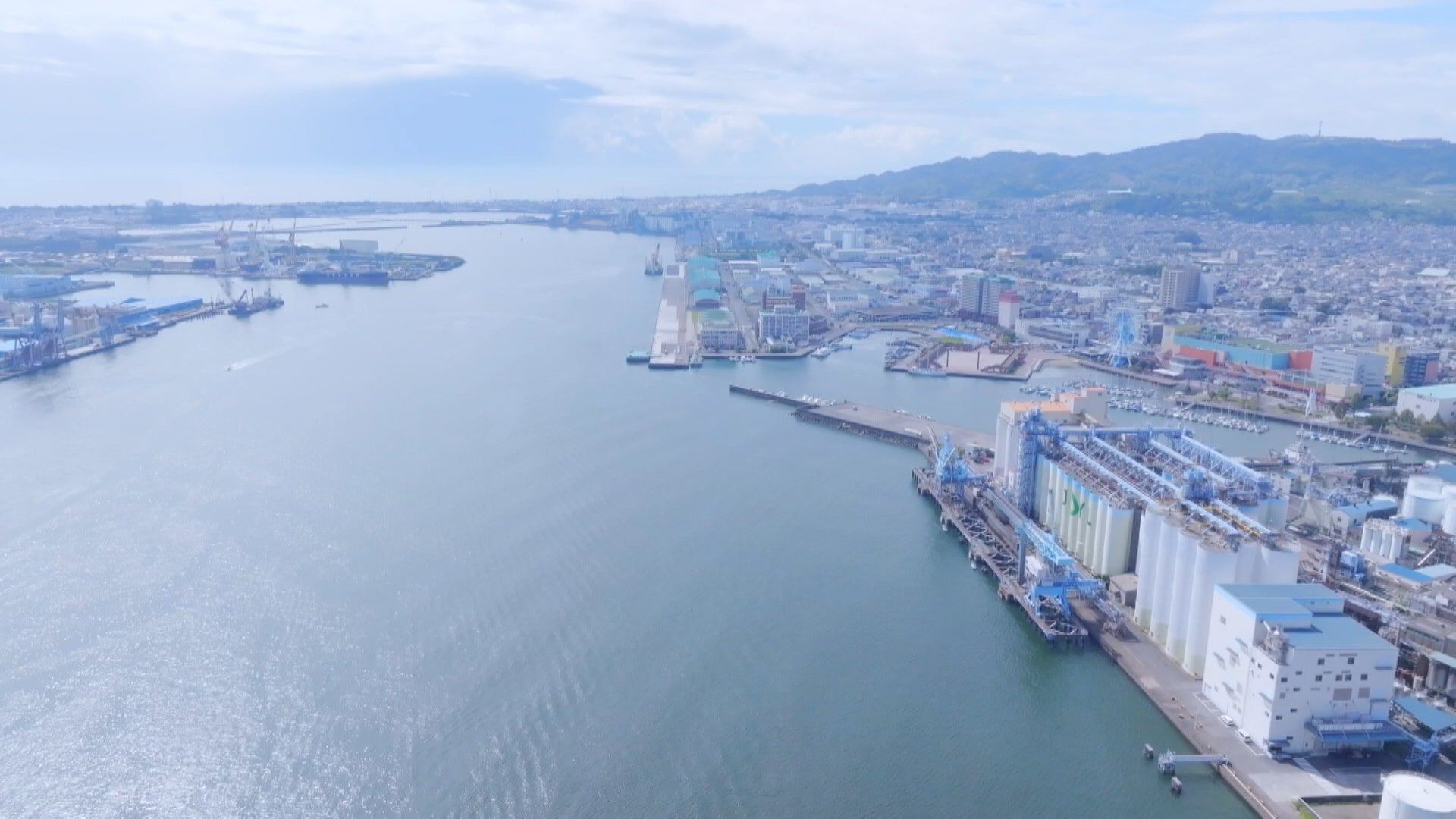 RECOMMENDED PLAN
Travel smoothly while enjoying
the port scenery Travel by water bus!
Take brief trip in the sea breeze
The Miho Peninsula is dotted with scenic spots such as Miho-no-Matsubara,
as well as sightseeing facilities such as the Marine Science Museum,
Social Education Center TOKAI University.
The Water Bus connects the Ejiri Platform and the Miho Platform in a straight line over the water,
enabling faster and more convenient travel than going over land.
You can also bring bicycles on board, allowing for a wider range of activity at the destination.
If you travel around, you can also enjoy a brief cruise on Shimizu Port.
Take a brief cruise while you are blown by the sea breeze.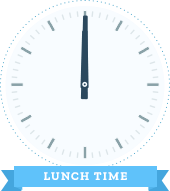 12:00

Enjoy fresh seafood
5-minute walk from JR Shimizu Station.
Seafood lunch at Shimizu Fish Market Kashinoichi
Shimizu Port is home to the largest catch of frozen tuna in all of Japan. Just a five minute walk from JR Shimizu Station, you can find "Shimizu Fish Market Kashinoichi", which features many direct sales stores operated by intermediate wholesalers who are "professional fish connoisseurs". There are also excellent restaurants serving tuna and other supremely fresh seafood caught in the seas around Japan. Just in front of Kashinoichi, you can find the Water Bus Ejiri Platform. Once you've eaten your fill, it's time to start your brief cruise.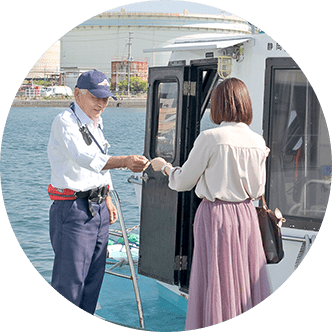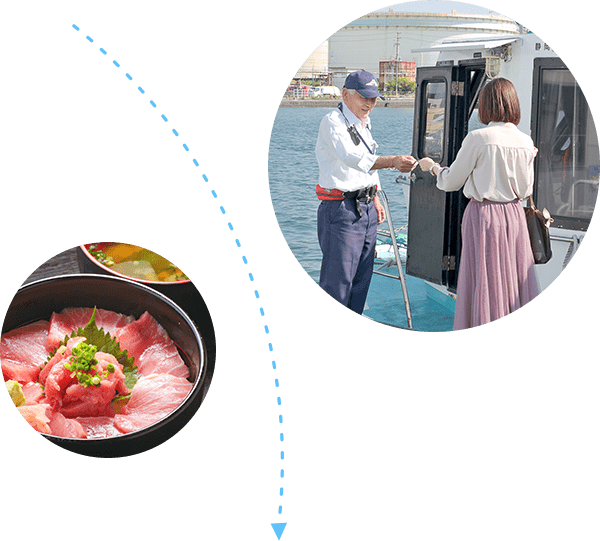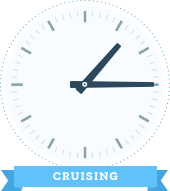 13:15

Travel while gazing at Mt. Fuji from an exclusive seat on the sea
By Water Bus
from Ejiri to Miho
The Water Bus travels at a speed of 10 kilometers per hour. Its deck is close to water's surface, so you can enjoy the scenery as if you were standing right at sea level.
In particular the view of Mt. Fuji behind Miho-no-Matsubara just before arrival at the Miho Platform is a spectacular sight you can only find here. Don't miss it on sunny days!
November to March is seagull season. Seagulls fly alongside the Water Bus, offering great opportunities for photographs. The captain of the ship announces sights to see in Shimizu Port and the Miho Peninsula as the ship sails along. The captain also demonstrates remarkable skill attaching and removing the rope by himself when docking and departing.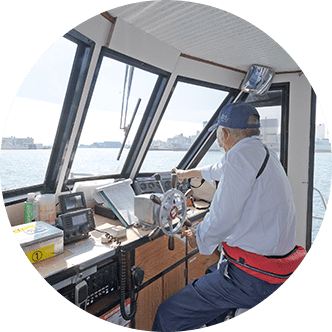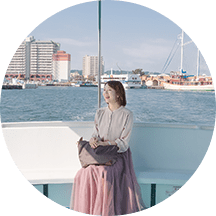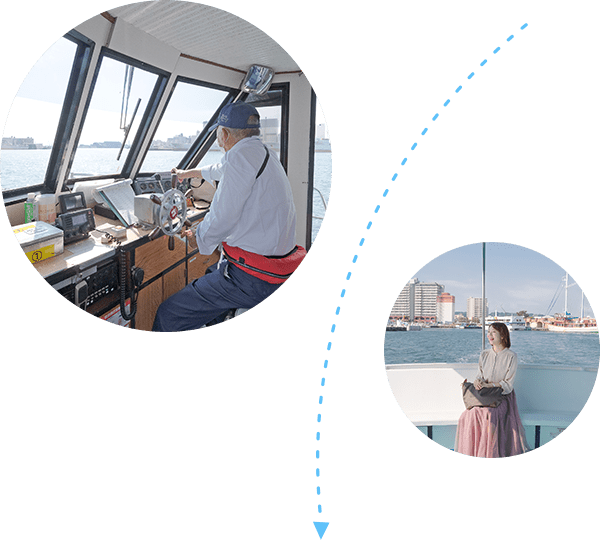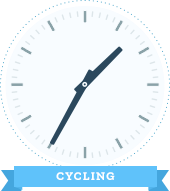 13:35

Use a fixed route bus or bicycle sharing service to see the sights of Miho
Get around Miho with a bicycle sharing service
There are many attractions to enjoy in Miho, including Miho-no-Matsubara world cultural heritage site, "Miho Shirube" where you can study the history and culture of Miho, Miho Lighthouse which has over a century of history, and Marine Science Museum, Social Education Center TOKAI University.
You can easily visit all these places and more using "PULCLE", the electric assisted bicycle sharing service. If you are seeking romance, don't forget to visit Miho Shrine, which is said to bless visitors with good luck for getting married. "Kami no Michi", a boardwalk stretching from here to Miho-no-Matsubara, is perfect for a leisurely stroll.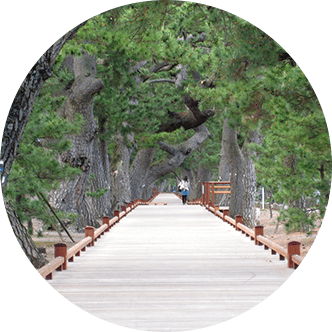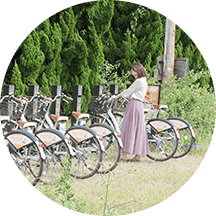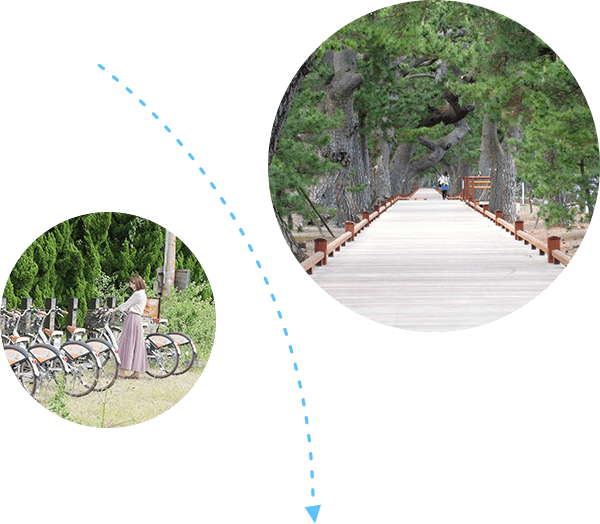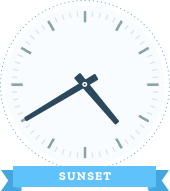 16:40

Miho Platform Pier, changing its appearance depending on the season and time of day
By Water Bus
from Miho to Hinode
The Miho Platform Pier extends so far out that it seems to disappear into the sea, and has become a popular spot to post on social media. Take the best shot you can get while you wait for the Water bus.
On the route running through the center of the harbor from Miho to Hinode, you can see ships both large and small sailing about the port. The last cruise of the day in winter sails at the twilight hour. Enjoy the romantic scenery of the illuminated S-Pulse Dream Plaza and Nihondaira.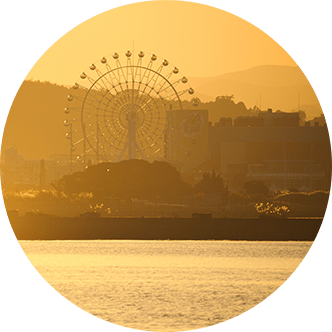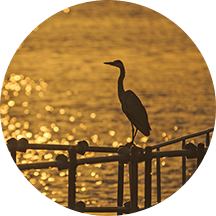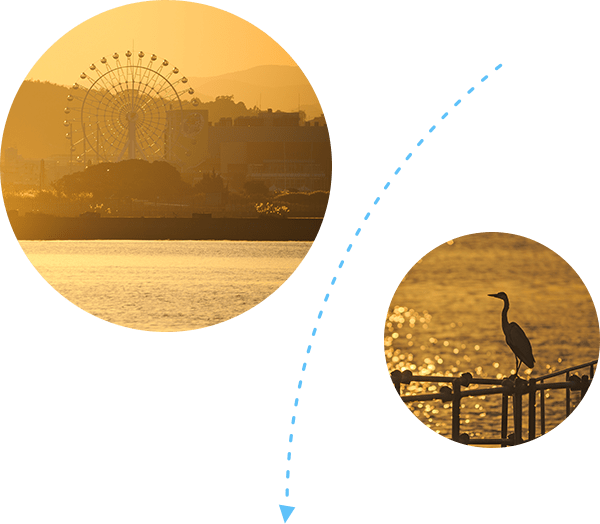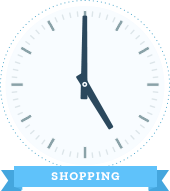 17:00

Find the perfect souvenir at
the end of your trip
Shopping at S-Pulse Dream Plaza
Until dinner time, take a walk around the deck where there is the Shimizu Port Telpher, a registered tangible cultural property, or visit the yacht harbor. The "Chibi Maruko-chan Land" museum is another popular sightseeing spot.
You can also find souvenirs exclusive to Shimizu. Shimizu is where tuna was first canned in Japan, and it remains on top to this day, producing more canned tuna than anywhere else in Japan. At "Kanzume Ichiba" (Canned Foods Market) in S-Pulse Dream Plaza, you can find tuna, mackerel, yakitori, as well as rare canned foods including tripe curry. They make the perfect present for friends and family.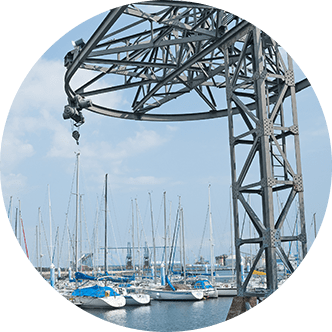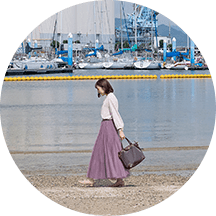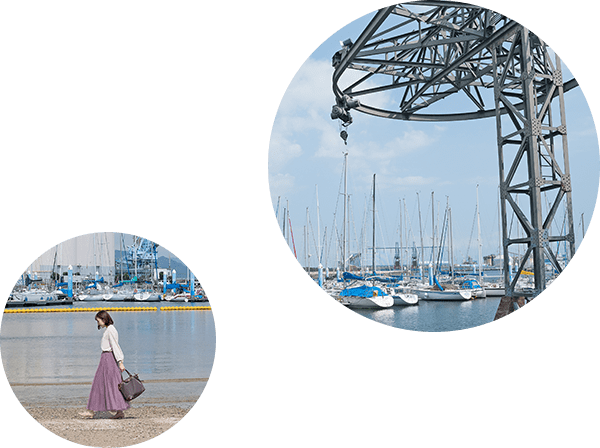 Course Guide
Explore Shimizu and Miho by Water Bus!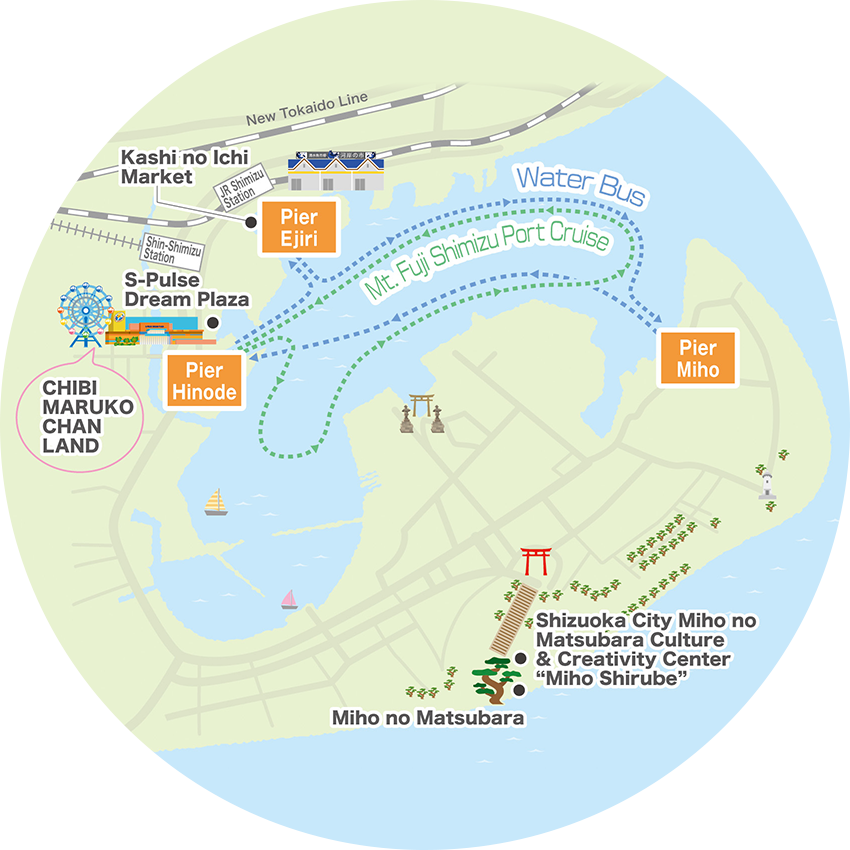 The Water Bus is used by local residents to get to work or school on a daily basis. On weekends, the Water Bus becomes a popular means of travel for sightseers who want to experience the unique atmosphere of traveling by boat.
Many people come to enjoy a short cruise, in combination with rental bicycles, bicycle sharing services, and fixed route buses. The port looks totally different from on the sea.
Ship / Cabin Information
Enjoy the real experience of sailing on a small ship!
The Verkehr
The KS
These two boats look exceptionally small in Shimizu Port, a port of international trade where large ships in the thousands or tens of thousands of tons arrive and depart every day. The blue boat is the Verkehr and the green boat is the KS. They appear identical like twins, and both are in active use as water buses.
Both boats offer a line of sight from the guest cabins that is nearly at sea level. They offer a smooth and comfortable ride that lets you feel the waves on the sea and the breeze in the air as if you were right on the water. There is also an open deck in the back of the ship.
Bicycles can also be loaded on board.
The Verkehr
The KS
Length:

14.38 m 18.38 m

Gross Tonnage:

18 t 15 t

Service Speed:

8 knots 8 knots

Capacity:

(in smooth waters)
89 (in smooth waters)
81
Depending on circumstances, other vessels may be substituted without notice.